Digital transformation for a better tomorrow
Welcome to Columbus
We are experts in designing, developing, implementing, upgrading and maintaining digital business applications.
We aspire to be Digital Advisors – which means that we guide our customers through their digital transformation. We give our customers advice, support and tools, to make sure they can take the next step to digitalize and futureproof their business.
We strive to attract, develop, and retain the best people in the industry. And we think we are doing a pretty good job so far.
Start your journey with us today!
Our Values
During 2021 we decided to evaluate our old values and create new ones that supported our organization and to become One Columbus even more. We started the project from bottom to top – we asked all our employees what they feel that Columbus stands for.
Our values guides us through our daily work, both subconsciously and consciously.

We collaborate - we stay curious - we build trust and we deliver customer success.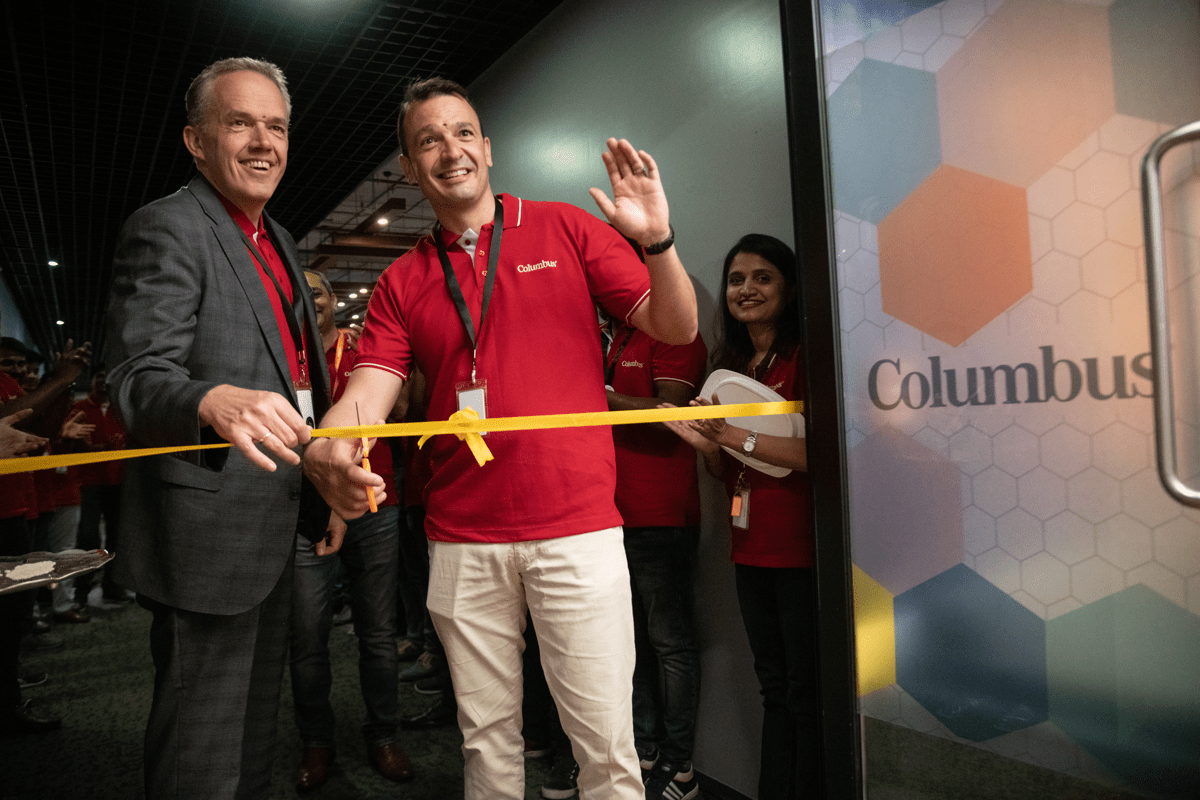 One Columbus
Our history consists of several merges since the start in 1989. 2019 was the year when Columbus and iStone joined forces and became the leading ERP and E-commerce partner in the Nordics. We have since then been working on streamlining our business to become One Columbus – from the US, through Europe, all the way to India.
We are One Columbus for a better tomorrow and we work together to reach our goals. Columbus is a place where you can grow – both as a person and professionally. Read more about what we can offer you as an employee at Columbus.
Where do you want to work?
About Columbus Global
We bring digital transformation so our customers can thrive far into the future.

Columbus is a global IT services and consulting company and we are experts in designing, developing, implementing, upgrading and maintaining digital business applications. Our mission is to help our customers to gear up for the future and to succeed in their digital transformation. Change can be daunting but we will be there, every step on the way.
Our secret to success is a comprehensive solution portfolio, deep industry knowledge, extensive technical expertise and profound customer insight. And of course, our entrepreneurial environment, passion to develop ourselves and strong team spirit. This has worked very well for us, for over 30 years.
Are you ready to transform with us?
Already working at Columbus Global?
Let's recruit together and find your next colleague.